Home / Volunteer Opportunities
Petoskey Middle School & High School Northmen Dens (2)

Harbor Springs Middle School Harbor Hut

Lakeview Academy court-appointed Emmet County High

Concord Academy Middle School & High School Concord Corner & Weekly

Sandwich Lunch Brigade for K-12th graders

After-school AIM Tutoring program Youth Pantry

Alanson Middle School & High School Viking Vault (2)

Crooked Tree High School, Culinary Kitchen

Pellston's MS & HS Pellston's Hornets' Nest (2)
Volunteers needed: 2-3 Volunteers for each Youth Pantry.  We need help with shopping for groceries, toiletries, school supplies and new clothing.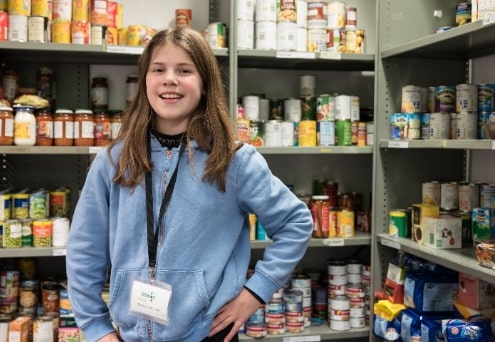 Speaking to the Potential, Ability & Resilience Inside Every Kid. – Monday or Wednesday from 3:30 to 6:00 p.m.
Tuesday or Thursday from 3:30 – 6:30 p.m.
Volunteering connects you to others and impacts on the students we serve. Volunteering allows you to connect to your community and make it a better place. Even helping out with the smallest tasks can make a real difference to our vulnerable students we serve.
We are looking for all types of people – while some of our volunteers are naturally outgoing, others are shy and have a hard time meeting new people. Your children and grandchildren are watching you – show them how giving back is a wonderful way to live a fulfilled life.
Volunteering provides you a meaningful to engage with others and it can it helps counteract stress, anxiety, and boredom.
Interested in Volunteering?